Five-star solar hot water system put into use in vivo staff dormitory
Ltd. (hereinafter referred to as "Wuxing") designed, manufactured and installed the Vivo process center dormitory solar hot water project, officially put into use, for the new dormitory of Vivo Mobile Communications Co.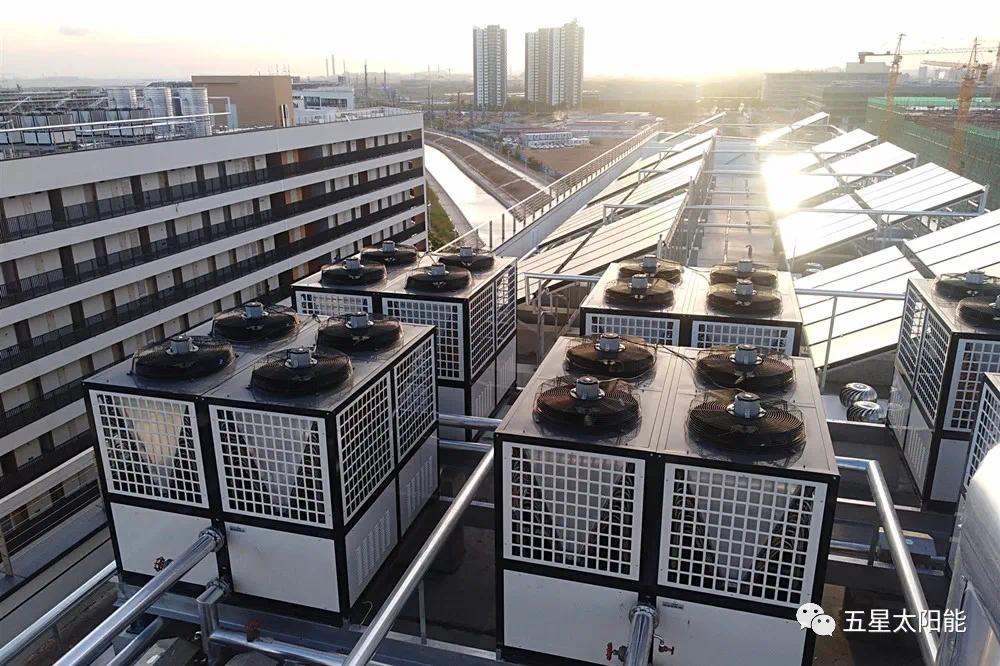 The hot water system is a new brand new dormitory, including 5 buildings of the first dormitory and 3 buildings of the second dormitory, totaling 8 buildings of solar plus air energy hot water system. The project uses a frame structure to install 3,776 square meters of five-star solar flat plate collectors, supplemented by 48 sets of five-star 40P air energy heat pump water heaters, the whole system produces 240 tons of hot water per day, which can meet the demand for hot water of the employees of the first and second dormitories, a total of 8 buildings all the time and all the time.
P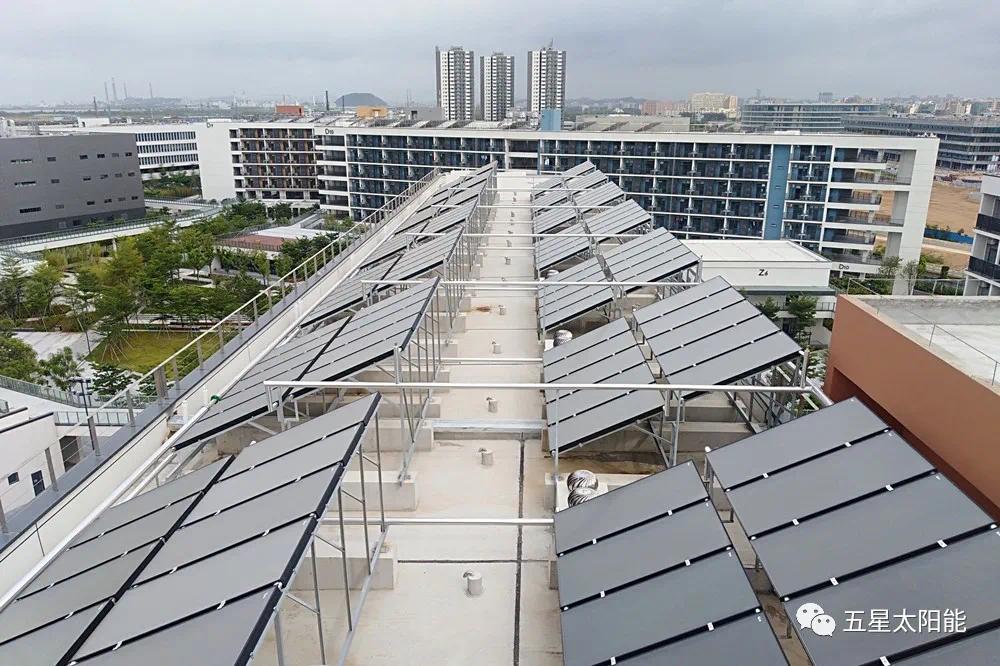 The reason why Vivo chose the coupled system of "solar + air heat pump" is because of its high efficiency and energy-saving features. In comparison with similar systems, Five Star's "solar + air source heat pump" has the lowest energy consumption and more stable performance. At the same time, solar and heat pump coupling technology uses intelligent technology to solve the problem of energy complementarity. With 30 years of solar engineering practice, Five Star's "solar+heat pump" coupling technology has become very mature, with good performance in many cases across the country, from the southern border to the north.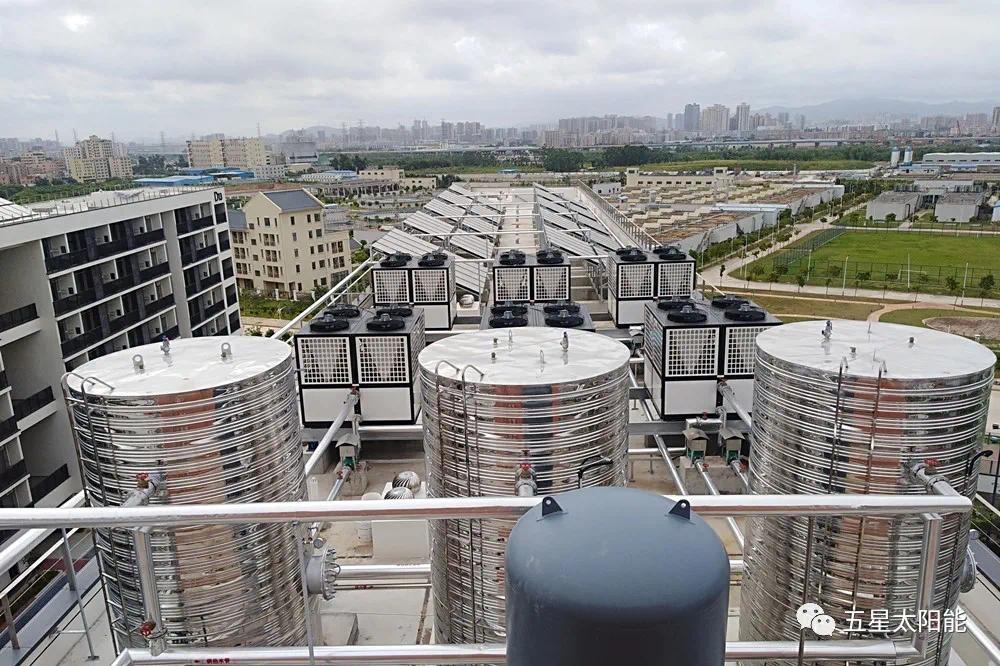 As one of the top ten brands in the industry, Wuxing solar energy, with its rich product series, excellent after-sales service, high quality products and rich experience in hot water project construction, is running normally in more than 60,000 cases of hot water projects around the world to record the continuation and improvement of Wuxing's hot water project quality, and has won the unanimous praise of domestic and foreign users. the successful delivery of the solar hot water project in the dormitory of Vivo's process center has added to the history of Wuxing's hot water project. The successful delivery of the solar water heating project in the dormitory of Vivo process center is another colorful addition to the history of hot water engineering of Five Star.
Translated with www.DeepL.com/Translator (free version)
Related Posts