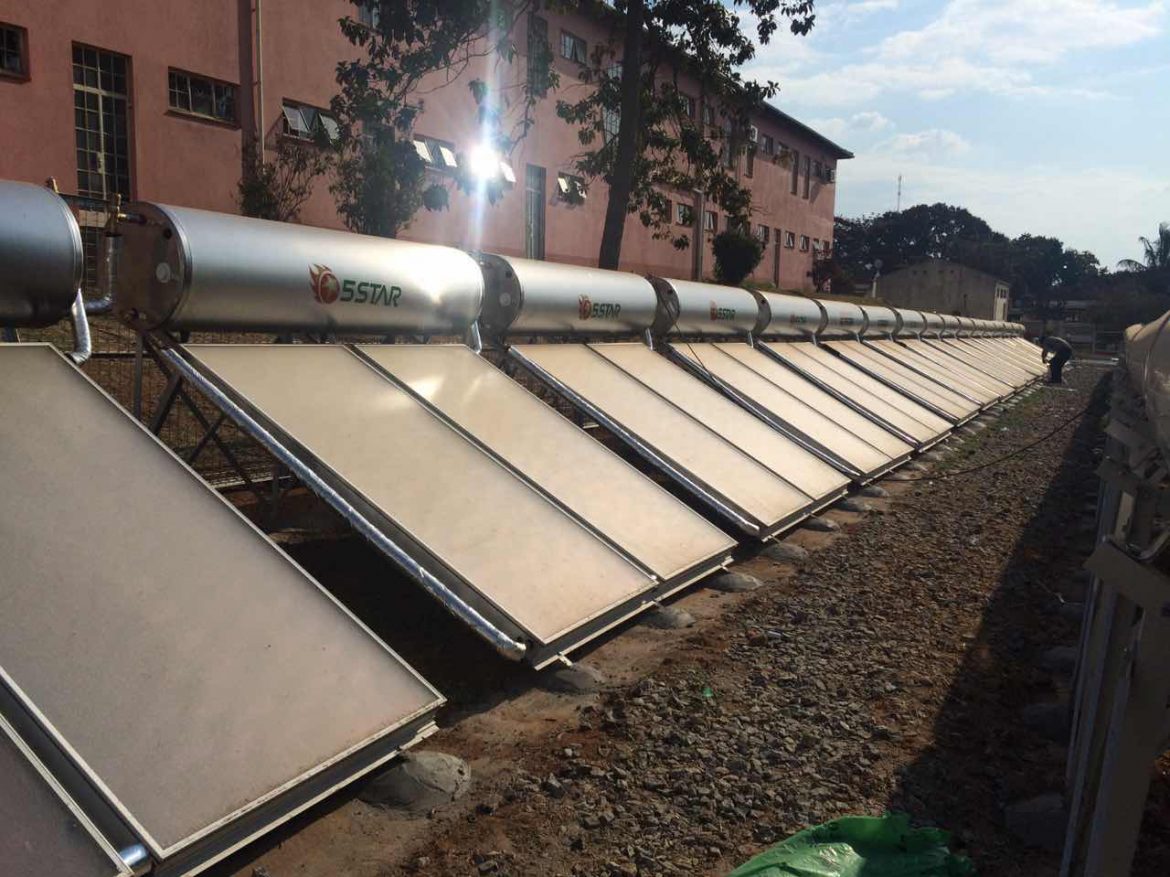 In the end of 2014, Mozambique government open a biding for installating solar water heaters at 6 hospitals around the country, so as to supply hot water for bathing when the baby get born and improve the medical coindition of the hospital.  
It's a project supported by the World Bank.
The previous project of 146 units of  300L Compact thermosiphon system and will expend to all other hospitals around the country.
Detail hospitals informatation for the previous project as below:
| | |
| --- | --- |
| Namaacha Rural Hospital | 8 units |
| Manica Provincial Hospital | 50 units |
| Ulongue Rural Hospital | 16 units |
| Guruè Rural Hospital | 22 units |
| Lichinga Provincial Hospital | 30 units |
| Mueda Rural Hospital | 20 units |
FIVESTAR , as the exclusive solar hot water product supplier for both 2010 Asian Games and 2014 Youth Olympic Games, have been dedicated in Flat Solar Water Heater area for 25 years.
FIVESTAR finally won the bidding after extensive competition. 
It was a turn-key project.  FIVESTAR is responsible for all the things including solar water heater manufacturing, Transportion both in China & in Mozmabique, Construction & Installation work around Mozambique, as well as after sale service.
The installation work started in the early July, and after travelling more than 40,000Km in Mozambique, the work finally finished in the middle of October.